PREMIUM PARTY
60 Minutes Unlimited Video Play per guest*
60 Minutes Unlimited Bumper Cars & Giant Slide for 10 guests*
(9) $15 Play Card per guest
Two large 1-topping pizzas & Soft Drinks for 10 guests
Balloon bouquet & Tableware
Guest of Honor Receives:
$25 Play Card
500 Prize Tickets
$399 up to 10 Guests
$38 each additional guest
ELITE PARTY
Two large 1-topping pizzas
Soft Drinks for 10 guests
120 Minutes Unlimited Video Play per guest*
60 Minutes Premium Attractions for 10 guests
Balloon bouquet & Tableware
(9) $30 Play Card per guest
Guest of Honor Receives:
$40 Play Card
1000 Prize Tickets
$519 up to 10 Guests
$50 each additional guest
All Party Packages Include:
120 minute reserved space

Print-At-Home invitations
Invitations that can be easily printed at home. Download them, fill them out using Adobe Acrobat, then print at home. Download invites now!
Add On More Food, More Activities and More Games to any package and save!
$10 Play Card = $8 per Guest
$20 Play Card = $14 per Guest
$30 Play Card = $19 per Guest
$40 Play Card = $24 per Guest
$50 Play Card = $29 per Guest
Goody Bags = $3 per Guest
Combo Platters – Serves 10-15 Guests
$40 Chicken & Wing Platter
$45 In The Game Original Platter
$44 Kickin' Wing Platter
$25 Triple Dipper Platter
$45 In the Game Vegetarian Platter
$30 House Salad Family Bowl
$45 Fresh Fruit Platter
Single Platters – Serves 10-15 Guests
$40 Burger or Cheeseburger Slider Platter
$40 Buffalo Chicken & Ranch Slider Platter
$35 Mozzarella Cheese Stick Platter
$40 Cheese & Crackers Platter
$45 Cookie & Brownie Platter
It's your kid's special day, so let's throw them a birthday party they won't forget! Throwing an epic birthday party in Crestwood has never been easier. Whether you're planning for a toddler or a teen, In The Game Hollywood Park is the best kid's birthday party place for all ages! They'll have the time of their lives, enjoying everything we have to offer!
What makes a birthday party at In The Game Hollywood Park unlike anything you've experienced before?
Preplanned Party Packages
We make planning your party simple with our pre-planned birthday party packages. Just pick the one that best fits what you're looking for and let's get this party started!
Need help? Our Party Planners will help you choose the perfect package to fit your party size and budget.
We Do The Work
Like we said, we know it's a lot of work to plan the perfect party. While you're running around trying to make sure everything's perfect, ever wish you could be having just as much fun as the kids? We can help with that! Let our team take care of all of the work. Parents can relax or join the fun while we do the cooking, cleaning and entertaining.
Fun Games and Attractions!
What's a party without the games? No, we're not talking about the usual musical chairs – we're talking about a whole new level of gaming! From thrilling video games like Halo, to exciting ticket redemption games like Hoops and Skeeball, kids of all ages will get "In The Game"!
But wait, there's more! Add go-karts, bumper cars and more to the party to take it to a whole new level of epic. No need to worry about the entertainment, we have it covered at the best kid's birthday party place in town!
Food For All!
You bring the cake, we've got the food! Hosting a birthday party at home usually sounds like a good idea until you've spent endless hours in the kitchen. Skip the work and leave the cooking to us! Our menu is filled with fan favorites from pizza to nachos and sliders. All made fresh with quality ingredients.
Reservations are required in advance
$100 deposit required for all parties
One large 1 topping pizza & pitcher of soda for every five guests
Tax is not included in party package prices
We accept Visa, MasterCard, Discover, Amex and Cash. No checks
Cancellations must be made at least 48 hours in advance of party to receive a deposit refund
Packages subject to change
Questions before booking a party?
Let our party planners help make your celebration a success! We will respond to your inquiry as soon as possible.
NOTE: Reservations are not scheduled by sending this request. Our party staff will contact you to help plan and reserve your party.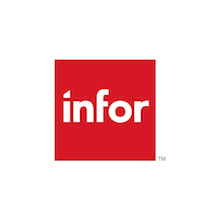 Package rates include up to 10 guests. Event space capacity guaranteed for PAID guests only. Additional space may be rented for an additional charge based on availability. $100 deposit and signed agreement required for reservation. Cancellation available until 48 hours prior to event. *Video Play does not earn prize tickets or for use on instant win merchandisers. Additional restrictions may apply. See Sales Manager for details.
Attractions vary by location, season, & weather; additional restrictions may apply. See Sales Manager for details.
PACKAGES SUBJECT TO CHANGE WITHOUT NOTICE. Tax & gratuity not included in prices listed.
BOOK ONLINE OR CALL: 708.389.7275